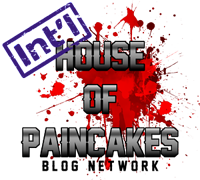 I have, as I've already mentioned, entered this year's HoP Idol over at
House of Paincakes
- the voting isn't open yet, but if any of you read my
Challenge One article
and feel that it deserves a vote to keep me in the competition, I'd be very grateful.
To those interested by the article itself, I will indeed be following up to show the process by which my opinion of 6th has changed, in as far as it has.
Keeping me in the contest is a good way to keep me motivated and writing btw. ;-)
Hahaha, thanks.